Enjoyment highlights at Hotel Almrausch
Dinner with G'spür in Bad Kleinkirchheim
When does it taste best? After a day full of experiences and moments of happiness, for sure. When perhaps peak sporting moments have been as much the order of the day as glorious wellness programmes, and you arrive at dinner feeling really pleasantly hungry.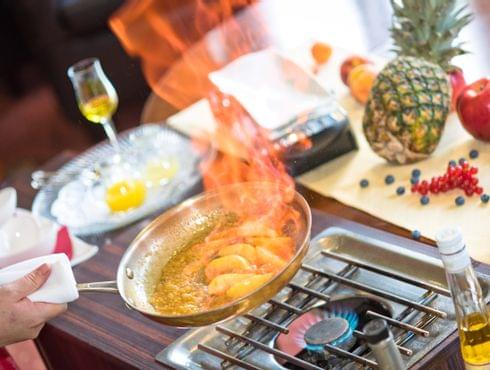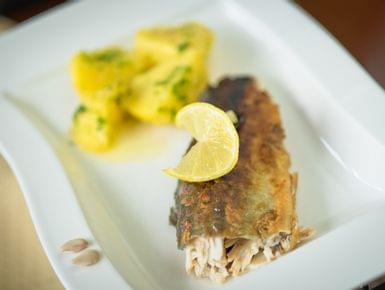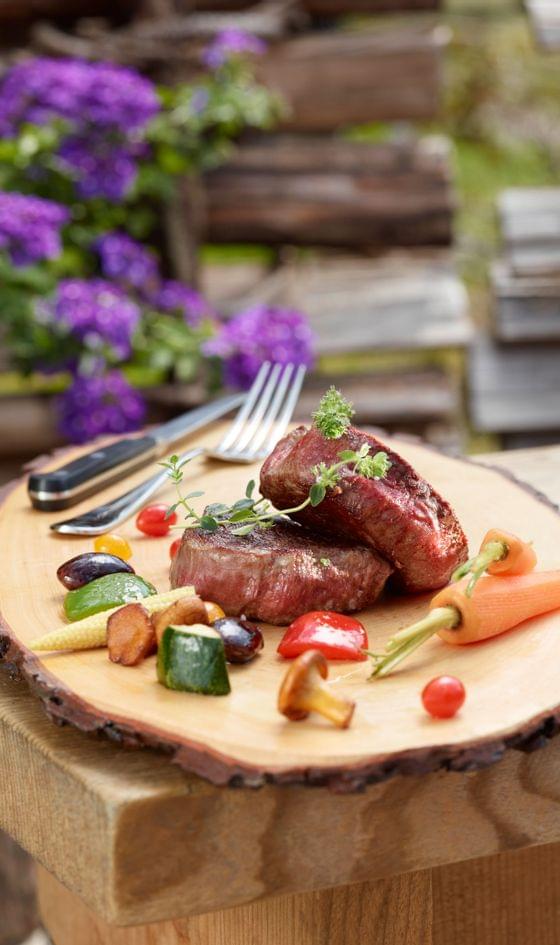 Discover
the Carinthian culture of enjoyment
As we are dedicated to the Carinthian culture of enjoyment, it is the desire for the new, combined with a nuance of tradition, that makes our cuisine always come up with moments of surprise. In addition, there is a passion for pleasure as well as the connection with nature and the original feeling of well-being. That's why we combine traditional recipes with a deep integration of nature to conjure up fresh ideas, crunchy treats and traditional delicacies that are seasonally and regionally balanced and delight all the senses. What is the result? Quite simply: wonderfully uncomplicated, light highlights, cooked with sustainability.

A journey
Through our wine cellar
It's a journey through the delights that await you at dinner. From the fresh salads and snacky appetizers to the g'schmackigen main course and dessert. Accompanied by many a highlight from our wine cellar. To start, perhaps a small beer, a light Prosecco, a sparkling Aperol or a fruity long drink, served on the terrace to the sunset?

Relaxed Dinner
at the Genusshotel Almrausch
In any case, you go through the evening relaxed. On balmy summer nights, even on the terrace, the lapping of the pool always matching the wine accompaniment. Delicious, light, pleasurable.