Rest, relaxation
& fitness
Get down. Not just from some summit you've climbed, but more importantly from your inner level of exertion. Therefore, take a seat in the comfortable wellness loungers and enjoy the gentle, soothing pressure while, pampered by the sun, you let your gaze wander through the large panoramic windows over the Nockberge mountains. Enjoy refreshments at the tea, juice and fruit bar between wellness treatments and sauna sessions!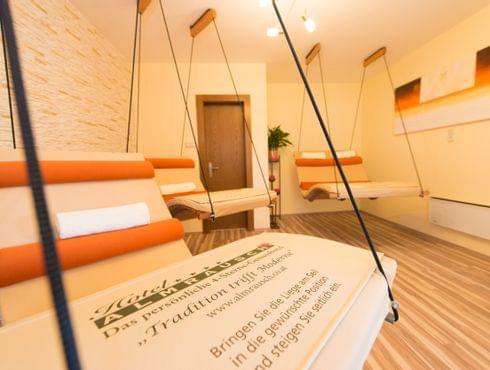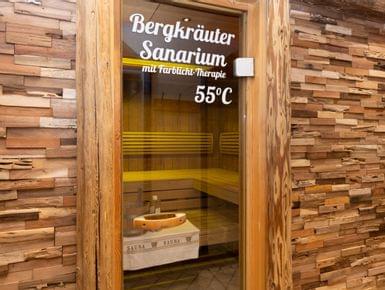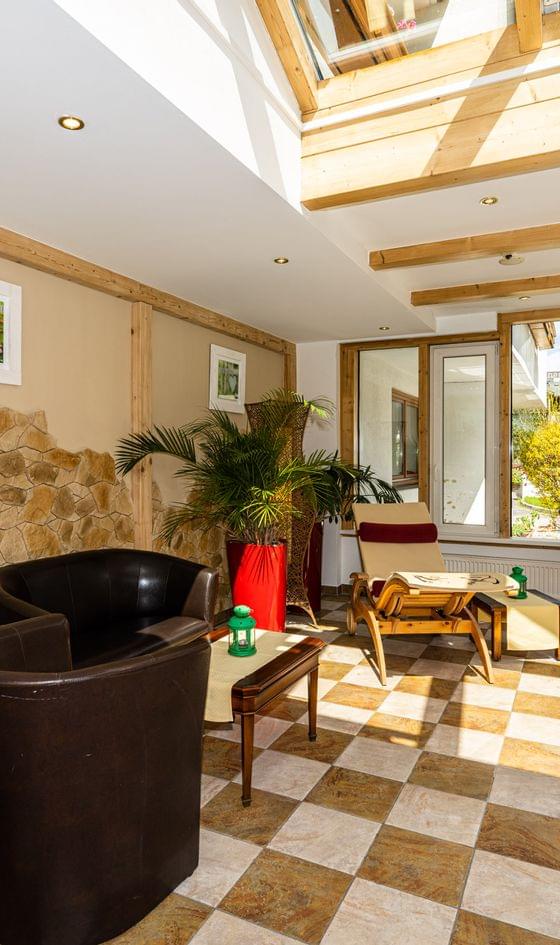 Tension and Relaxation
at Hotel Almrausch
Room of Orchids: Panoramic relaxation room with orchids blooming in a room
Room of nature: winter garden with native plants and herbs with relaxing and calming effect
Resting room "tradition meets modernity": on traditional straw beds and modern floating couches send your thoughts on a journey
Refreshment mile: fresh Kirchheim spring water from the drinking fountain, aromatic teas, homemade juices and fresh fruit

For a current occasion: so that there is enough time & space for you to relax, we extend the opening hours: daily from 07:00 to 21:00 ("more-bathing" +2h)

The newly designed gym lives up to its promise, including the view of the Nockberge mountains.
Gorgeous view of nature
Equipped with modern Technogym equipment
To ensure that there is enough time & space for you to relax, we extend the opening hours: daily from 08:00 to 21:00 ("More-Fitness" +4h)