Well-being massages in Bad Kleinkirchheim
Massage offer at the 4-star Genusshotel Almrausch
On the terrace level of your Hotel Almrausch, the wellness oasis awaits you with a wide range of massage services. Choose classic and special massages, a sweet honey massage or a feel-good treatment with the medicinal herb Speik, which is found exclusively in the Nockberge mountains. Bookings are gladly accepted by the team at the reception.
Healing hands that knead, caress, loosen tension and release trigger points. Taking a huge weight off your shoulders in the proverbial sense. Simply feel the touches, experience, revive. Reiki for the soul. Sometimes gauzy and soothing, other times powerful and strong. Centering the ego and sometime fading it out. To be conscious. Being pleasurable. Connecting with what is greater. Is stronger. Is more powerful. And draw energy from it. Refuel. Give thanks. And dive in.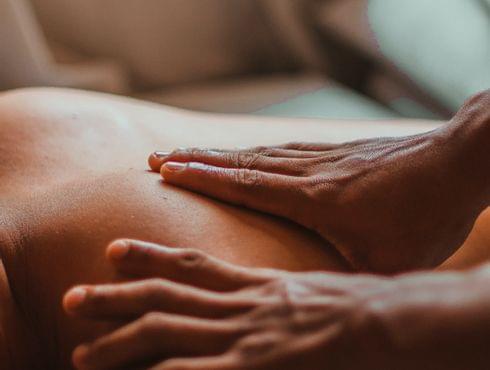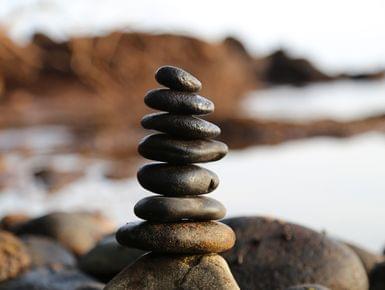 Massages in Bad Kleinkirchheim
relieving, relaxing, refreshing
A massage is so much more than just kneading muscles. In the harmonious massage room at the Hotel Almrausch, the calm, pleasant atmosphere and pleasant fragrances envelop you. The sensitive hands of our masseuse quickly find the "sticking points" and relieve complaints such as tension with practiced techniques. Be sure to try out: a partial or full body massage with the fragrant Speik. Reserve your massage appointment already with your room booking or directly at the reception. The amount for the chosen massage will be booked on your room bill and charged upon departure.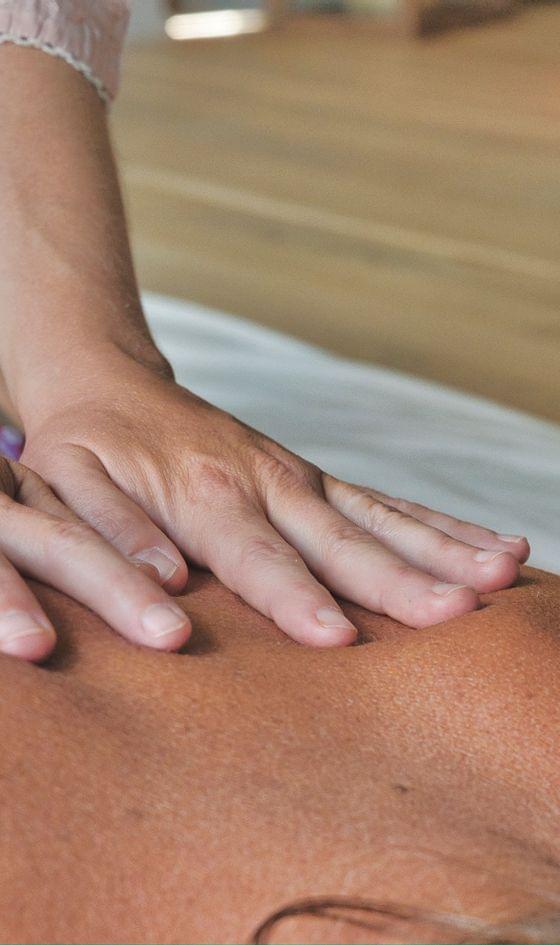 Our diverse massage services
Massage offer
SUMMER: end of May to end of October
WINTER: mid-December to mid-March
| | | |
| --- | --- | --- |
| Full body massage: | 50 minutes | € 56,- |
| Partial body massage: | 30 minutes | € 39,- |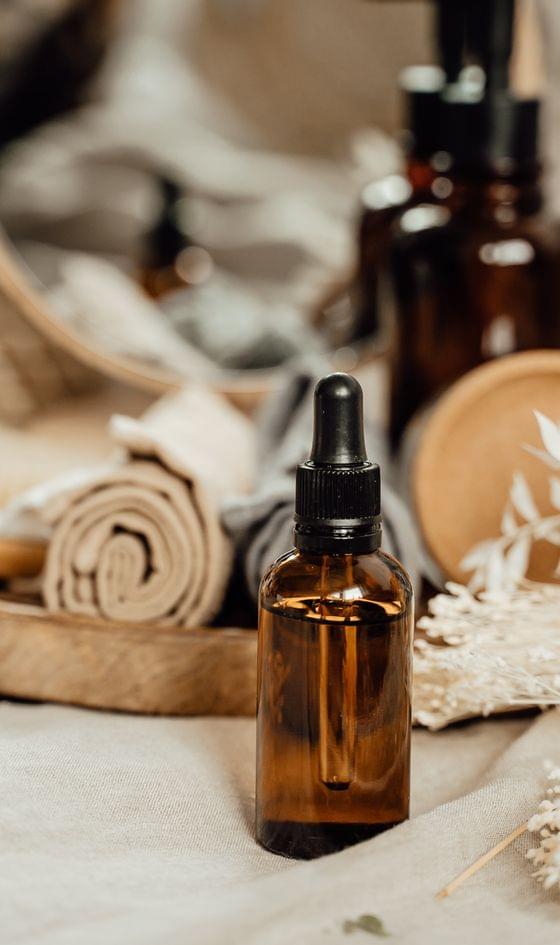 Aroma oil massages
Choose your own aroma for a relaxing massage
Aroma oil massage has a positive effect on the entire immune system. The essential oils used are gently massaged into the skin and have a calming effect on the psyche and nourish the skin. Depending on the type of fragrance used, aromatic oil massage is relaxing or stimulating. Skilled hands relieve muscle tension and ensure optimal blood circulation.
We use 100% products from the Carinthian Nockberge mountains for our aroma oil massages. The care products are produced in Feldkirchen (Carinthia) by "Vital & schön - Naturkosmetik Bernadette Hudritsch"
Bio Larch Massage Oil "Lüagatmassageöl"
Bio Larch Massage Oil "Lüagatmassageöl"
Lüagat massage oil with larch, chamomile and arnica blossom oil from the Carinthian Nockberge mountains. For external use (full or partial body massage) for tension in the neck area, muscles, tendons, ligaments, joints.

Book Wellbeing Massages
Book Wellbeing Massages with G'spür
Massages in Bad Kleinkirchheim are the perfect addition to your activity program: book your room and your favorite massage online right now!