Passionate guest operation
for dedicated service quality
As one of the establishments awarded the Carinthian Seal of Quality, the Genusshotel Almrausch**** is a passionate hospitality business that stands for committed service quality and the highest enjoyment of life associated with it. From accommodation to culinary delights, the Carinthian Seal of Quality and the associated regular inspections, consultations and further training ensure that we pamper and enchant our guests with extraordinary moments of happiness. After all, our unique Carinthian natural and cultural environment with delightful Carinthian Alps-Adriatic cuisine at the intersection of three cultures is the basis for incomparable moments of pleasure.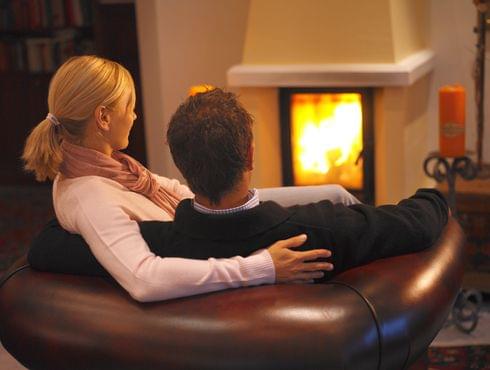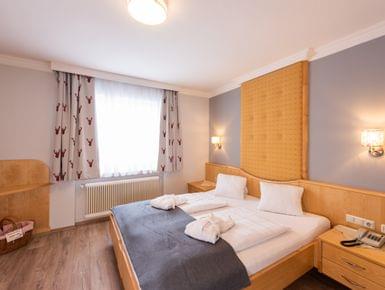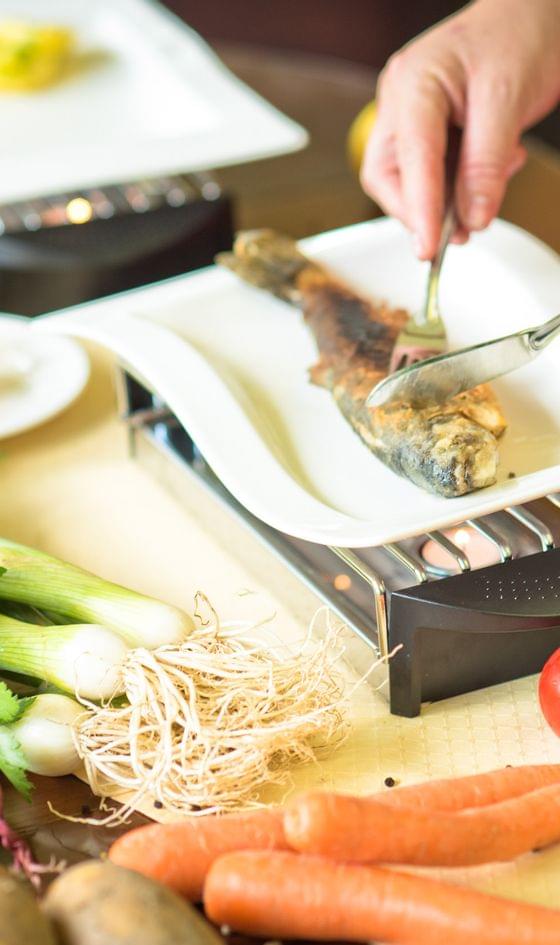 Quality promise as Carinthian Genusswirt
The Hotel Almrausch as a Genusshotel
When it comes to longing for the genuine, the Genussland Kärnten is certainly one of the pioneer and flagship regions. Here, every step in the course of food production and processing is subjected to clear guidelines.
The Hotel Almrausch, as one of about 90 Genusswirt in the entire Genussland, uses mainly regional products and also has itself checked regularly. Because as a Genusswirt we are committed to cover our needs for eggs, milk, vegetables fruit, meat and fish as regionally as possible.
Around 400 farms and food processing companies guarantee the high and tested quality of products from the Genussland Carinthia through recognized quality assurance systems.
Over 60 trade partners offer more than 50 regional Genussland Kärnten specialties throughout the year, which we are happy to integrate into our culinary delights.
11 Carinthian Genuss Schools contribute significantly to raising awareness of regional foods among Carinthians.

Our regional producers
from Bad Kleinkirchheim and Carinthia
Spend your holiday at Hotel Almrausch and enjoy regional and seasonal culinary delights at the restaurant in Bad Kleinkirchheim! Host Josef Juritz, wine and cheese sommelier as well as Carinthian gourmet innkeeper awarded with the AMA seal of quality, will take you on a delicious journey through kitchen and cellar.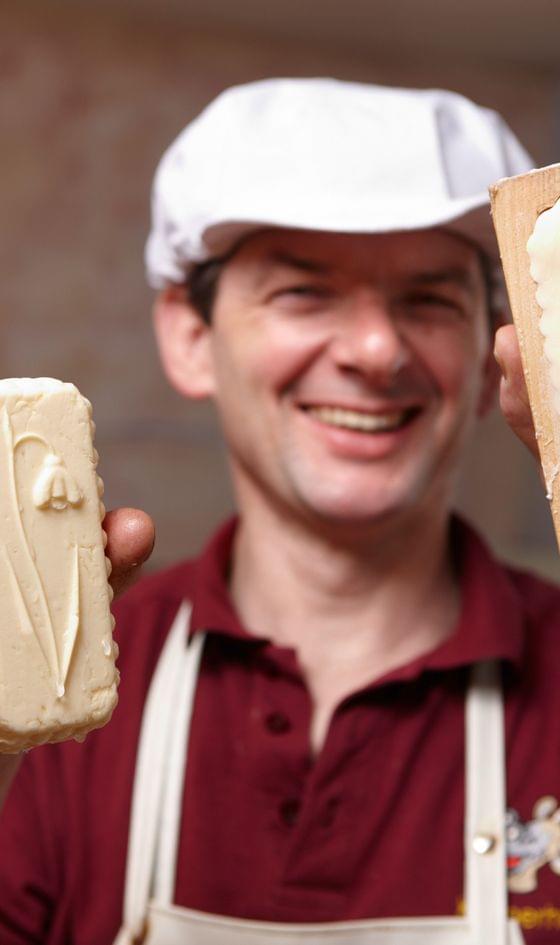 Attached we present an excerpt of our producers
from Bad Kleinkirchheim and Carinthia
Mallhof Die Biobauern (Bad Kleinkirchheim)
Product: natural yoghurt, milk
Erdäpfelhof Krainer (Lauen, Carinthia)
Product: Potatoes
Honey Carnica-Bienenheimat (Rosental, Carinthia)
Product: honey from the Carnica bee
Farm Gutzingerhof (Bad Kleinkirchheim)
Product: beef and sausage (eg.B. Selchwurst)
Carinthia Fish - Fish Farm (Feld am See , Carinthia)
Product: Fresh Fish, Smoked Fish
Apo Fruit Juices (Millstatt, Carinthia)
Product: Fruit juices from Carinthia
Farm Knafl (Maria Saal, Carinthia)
Product: Maria Saaler premium kernel oil
Matl-Sepp (Bad Kleinkirchheim)
Product: game products (eg.B. Deer salami, fallow deer...)

The AMA seal of approval confirms successful testing:
We are certified!
Beef, pork, milk, eggs, fish, potatoes and other products are proven to come from the Alpine Republic. Carinthian specialties and delicacies from the designated Genuss regions round out the diverse offerings.