Breakfast
The culinary starter at the Genusshotel
The culinary starter at the Genusshotel
Breakfast at the 4-star Hotel Almrausch
Whether you are an early bird or a late riser, the breakfast buffet at the Genusshotel Almrausch**** has the perfect delicacy for every gusto. Because afterwards, with fresh energy, it's off into the adventures of the day. A good, regional breakfast, whether sweet or savoury, makes you want more.
What's your favorite way to eat breakfast? With coffee, coffee and coffee? Or with fresh sweet delicacies from croissants to curd cheese golaches and sheet cakes to homemade Kärntner Reindling? With fresh egg dishes, prepared a la minute by the chef himself? Also vitamin-rich would still be a variant with the self-made Birchermüsli, fresh fruit salad, beetroot and fresh juices from the region?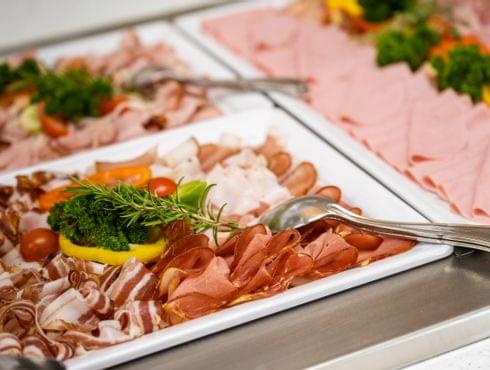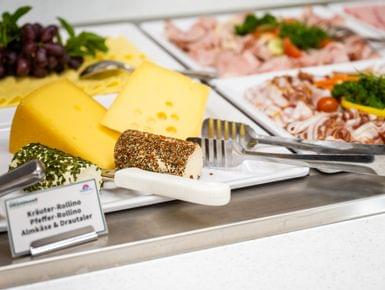 The Perfect Breakfast
For the best start to your day
It's definitely a slow and relaxed start, as the day is already picking up pace. For an enjoyable-relaxed-active day, it is important to enjoy just the morning meal in a relaxed and leisurely manner.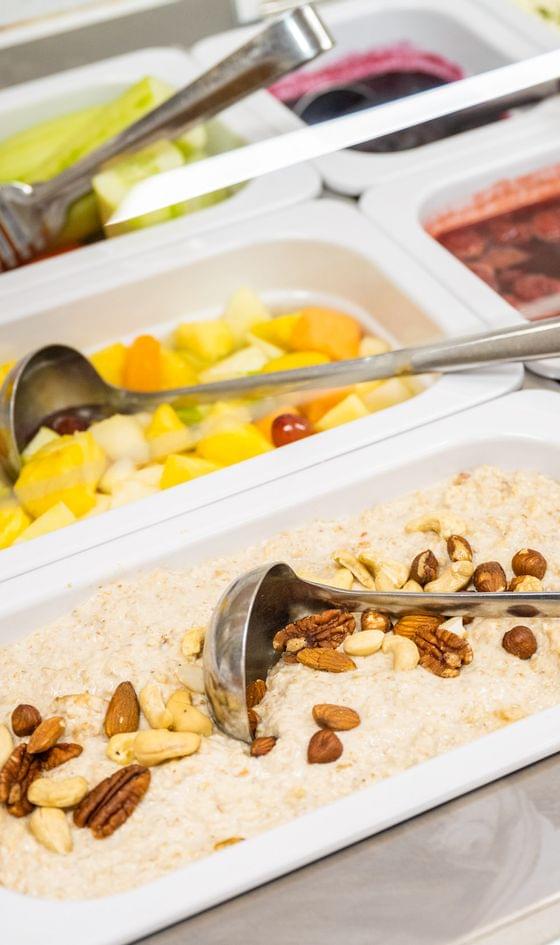 Rich breakfast
at the Genusshotel Almrausch
The sumptuous Almrausch breakfast buffet from 7.30am to 10am is your guaranteed source of energy for a good start to the day.
Large tea selection
Various coffees and milk drinks
Fresh bread and pastries
Fresh cakes
Selection of various sausages and cheeses
Show cooking with bacon, sausages, egg dishes and pancakes
Salmon and fish specialties
Variety of jams and honey
Milk and yogurt from Biobauernhof Mallhof in Bad Kleinkirchheim
Homemade Bircher muesli and muesli and grain corner
Fruit juices, freshly squeezed orange juice
Fruit salad
Fresh fruit and vegetables