Some things can't be taught.
You can call it talent, passion, aptitude or calling.
Amrausch chef Josef Juritz stands for the very special G'spür with which he delights his guests. That's why his two great passions are hospitality and stepping on the gas. With his team of almost 30, he has developed his own style of guest service over the past 20 years. Because this very special mixture of attention, attentiveness and unobtrusive restraint, that has the wine and cheese sommelier and serving master just in the already quoted "Gspür".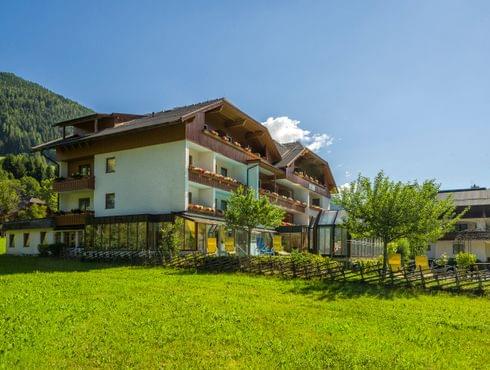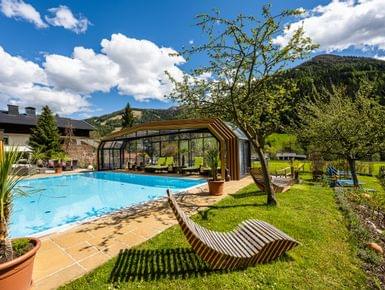 To be a host is something Josef Juritz was literally born with, as he grew up in a renowned Carinthian gastronomy business and graduated from the hotel management school in Bad Hofgastein. His professional path led him to numerous luxury hotels at home and abroad. Even at the young age of 20 he was able to win gold medals at numerous international competitions. The absolute highlight was gold at the Professional Olympics in Prague in 1990.
The boss Josef Juritz introduces himself
Service is a pleasure
My tasks:
For over 20 years owner and host
Wine and cheese sommelier, serving master
The contact person for guests and all Almrausch employees - "the always open ear"
Ongoing beautification and expansion of the business, so that guests feel secure and come back to the Genusshotel Almrausch
My credo:
Above all are determination, perseverance and persistence
Culinary delights with sustainability are very important to my guests.
Above all is the holistic well-being.
My favorite places:
"A hike to the Wöllaner Nock: The view into the 4 bordering countries Slovenia, Italy, Salzburg and Styria gives me strength."
The Almrausch Staff
Together we step on the gas(t)!
It's all about that little extra smile and always being able to read a few wishes from your guests' eyes, remembering their favourite wine - and even after a year still knowing who likes their coffee black and extra strong, their mineral water sparkling or still. We say "Gästegspür" to that.
Elisabeth Schoffnegger, Reception
Elisabeth Schoffnegger, Reception
My contribution to your well-being
At the start of her apprenticeship and now with us for almost 15 years, Elisabeth has been an executive assistant and head of reception for many years. Her strong connection to the business and dedication to looking after the wellbeing of our guests is what sets her apart. She has completed numerous advanced training courses and further education in recent years and particularly enjoys taking time for the personality and individuality of our guests.
My characteristics and credo
"Because of the values I inherited from my parents, a down-to-earth and nature-loving person."
"Accompanying each guest through the holiday as I would like to myself."
My favorite place
"The Schoberriegel: one of the most beautiful places for me to hike in the Nockberge". Another hobby is also hunting."
Peter Aschbacher, Chef (Kitchen Master)
Lukas Holzhauser, MA, Marketing & Reception Management