Booking and inquiry options, location and directions, newsletter
The best service at the Hotel Almrausch for enjoyable holidays in Carinthia: send your online room reservation or non-binding inquiry and find out everything about how to get to the holiday paradise Nockberge. By registering for the free newsletter interesting news and attractive holiday offers will arrive in your electronic mailbox!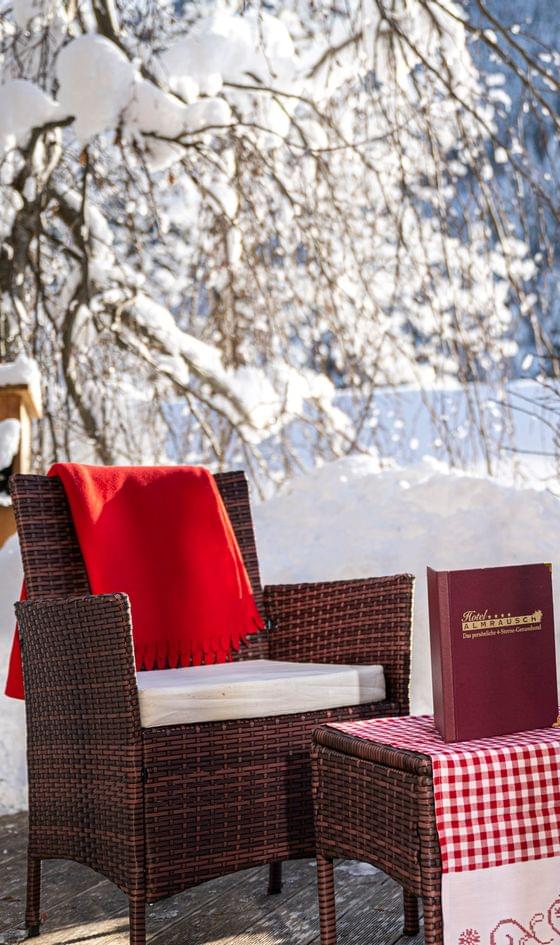 Best Service at Hotel Almrausch
for your best holidays
Your Carinthia holiday already starts at home: reading the Almrausch website and looking at the authentic, beautiful pictures will really make you want to take a break in the middle of the Nockberge mountains. Take your time to find out about the wide range of offers for a summer and winter holiday on the sunny side of the Alps and use the service pages to fix your holiday. Whether it's a non-binding enquiry or an online booking: the Almrausch team looks forward to hearing and reading from you!
If you have any questions about your journey, the friendly staff will also be happy to help you on the phone.
Your host Josef Juritz and the Almrausch team hope you enjoy planning your vacation!

You still have questions?
You did not find the desired information on the service pages of the Hotel Almrausch? Then please contact us by phone at +43 4240 8484 or send an email to [email protected] .
Thank you very much!