Vacation in Bad Kleinkirchheim
means freedom
A holiday at Hotel Almrausch means the freedom of almost endless possibilities in the holiday destination of Carinthia. Because in the midst of the Nockberge Biosphere Park, in winter directly on the slopes and in summer directly at the entrance to an almost limitless network of hiking and biking trails, virtually everything your holiday heart desires is possible.
Do you feel like discovering the healing spring in Bad Kleinkirchheim or rather the highest mountain peak? Or preferably both? Read the exciting story of the development of a small village in the Carinthian Nockberge mountains into a legendary World Cup ski resort and find out where to find the most delicious chocolates in the entire region. Let's go!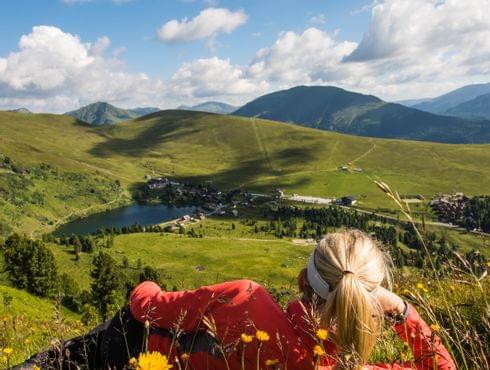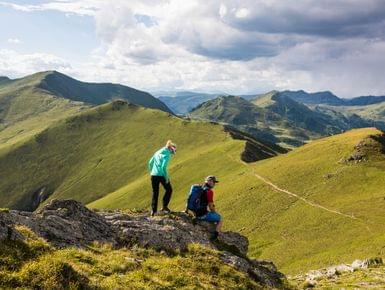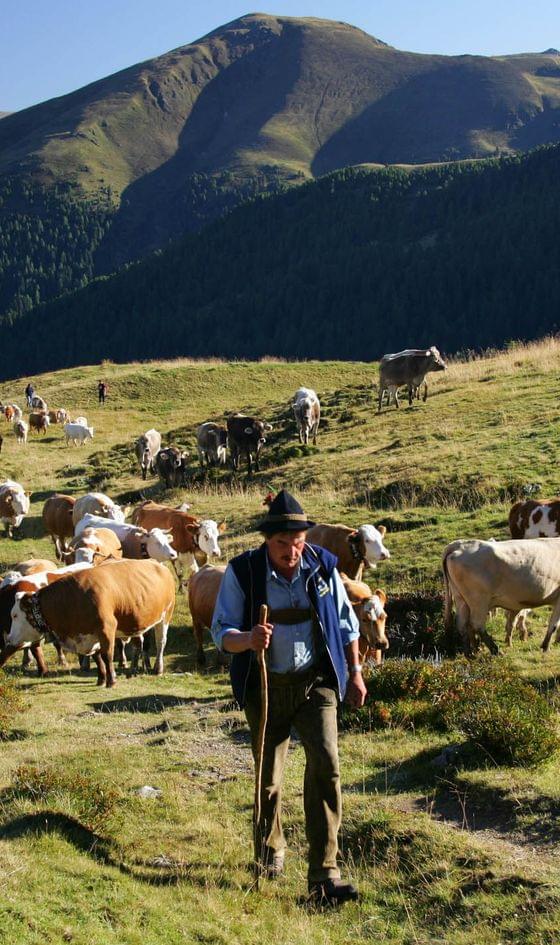 Bad Kleinkirchheim then and now
A bit of history must be
Bad Kleinkirchheim has no "great" history to offer with Celts or Romans. The sparsely populated trough valley, which was formed by the ice-age glaciers, offered a livelihood for many centuries to hard-working farmers and cattle herders alone. Only the healing spring, over which the still preserved chapel of St. Kathrein was built in the 15th century, attracted people to Kleinkirchheim time and again. The tourist development of the valley began with the construction of the first ski lift in 1956. In 1977 the village was officially designated a thermal spa. Today, the municipality of Bad Kleinkirchheim has about 1,700 inhabitants and is one of the world's 20 most popular winter sports resorts.

Sights around the 4-star Hotel Almrausch
The holiday resort Bad Kleinkirchheim in Carinthia
First and foremost is the church of St. Kathrein, whose Gothic construction dates back to 1492. The set St. Kathrein spring is located in the crypt (basement) of the slender towering church with its colorful frescoes on the outside of the apse and wooden canopy. Many locals and holidaymakers are always drawn to the spring, also known as the "Augenbründl", to take advantage of the healing properties of the water. In the church you can admire a beautiful gothic carved altar from the early 16th century. The bell is also of venerable age: it dates back to 1469.